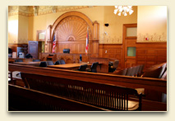 Process Service fees include picking up the pleadings from your office (local service area only), receiving your documents via email at no print/copy charge, serving the pleadings, and sending the affidavits electronically to you. Fees are assessed by the service county.
Process Service Fees
Select Your Location
| | | |
| --- | --- | --- |
| If your office is located in Pinellas, Pasco, or Hillsborough County, you are: | If your office is in Florida, but not in our local service area, you are: | If your office is within the United States, but not in Florida, you are: |
County Of Service
Pinellas &
West Pasco
East Pasco
Hillsborough
Hernando, Manatee & Sarasota
Subpoenas and all 3 day Notices
$25.00
$40.00
West - $25.00
East - $30.00
$45.00
Summons with Complaints and Order & Motions for contempt with notice of hearing
Pinellas
$43.00
(Includes sheriff surcharge of $3.00)
Pasco $40.00
$45.00
West - $40.00
East - $45.00
$55.00
Expedited Process (any process allowing us 3 days or less to effect service)
$60.00
$75.00
$60.00
$95.00
Process to be issued & returned
$20.00
$30.00
$20.00
$30.00
Service outside of the above designated areas
Statewide $60.00
Nationwide - Call for quote
(Rush fillings in other counties may incur additional charges)

*We reserve the right to negotiate exclusive contracts
You can send your documents to us via email. Simply click the left menu button 'Email Documents'. you will receive a return response notification when your document is received.